One of the central components of personal injury law is the subject of liability. This is because the liable party is the one that is responsible for covering the expenses involved in the case, such as injury compensation. In this article, we will discuss liability and its definition in a legal context, how the liable party is identified, and how one can protect themselves from baseless claims of liability that may crop up following an accident where an injury occurred. 
When it comes to the law, every person is meant to be held responsible for their actions. In addition to that, the law makes the assumption that everybody has the personal responsibility to act in a way that will not cause others harm. In the field of personal injury law, this is often referred to as owing a "duty of care" to those around you. If somebody fails in their duty, then an injury or even death can occur and the person who breached their "duty of care" is considered liable. 
Therefore, the definition of liability is that every person has a certain duty to keep other people safe, someone failed to uphold their duty, another person suffered from some sort of loss or an injury because of the other party's failure, and the person that failed in their duty is the one that is liable for what happened. The liable party should have to deal with the consequences of their actions (or inaction). Note that in order for somebody to be deemed liable, some sort of loss (such as an injury or death) must occur. If no injury or loss happened, then nobody can be held liable for damages. The mere fact that a party was being neglectful or that danger was present is not sufficient grounds for a personal injury case; loss or injury must have happened. 
"Negligence" is another term that is frequently used in personal injury lawsuits. Negligence is when a person or party fails to do something that they could be reasonably expected to do. Negligence can happen because of a deliberate act or accidental omission. The definition of fault is usually the indirect or direct cause of an event. When it comes to the law, liability is applied to identifying the party that is to blame for the victim's injury. Although it is not true in every case, liability and fault are usually the same thing. 
Your content goes here. Edit or remove this text inline or in the module Content settings. You can also style every aspect of this content in the module Design settings and even apply custom CSS to this text in the module Advanced settings.
How do you determine who is liable?
After a personal injury occurs, the liable party can be identified in several ways. In many cases, if one party admits responsibility, then that is enough to establish liability. In other cases, a jury might need to review all the evidence presented by all of the involved parties, so that liability can be determined. If there is any question as to who is liable, then the victim's personal injury attorney can make sure that their client is represented fairly and can get the compensation that they deserve. 
Negligence works towards proving fault. One of the fundamental aspects in the field of personal injury law is that negligence cannot be defended. Because of this, all that is necessary to establish fault (and therefore liability) is proof of negligence. Although this may be a simplified explanation, there are only two types of fault: at-fault or not. While this is true, there are many types of negligence. Because the law assumes that a person being careful and reasonable would not behave negligently, an act that is determined to have been negligent is enough to establish fault. 
There are other ways to determine fault. As we already talked about, fault is something that a jury can decide. Because of that, there has to be evidence supporting which party is determined to be at-fault. This evidence could include physical evidence such as videos or pictures taken during or after the accident, eyewitness accounts of what happened, and the accident report from the police officer who investigated the scene. 
How much evidence do I need in a civil lawsuit?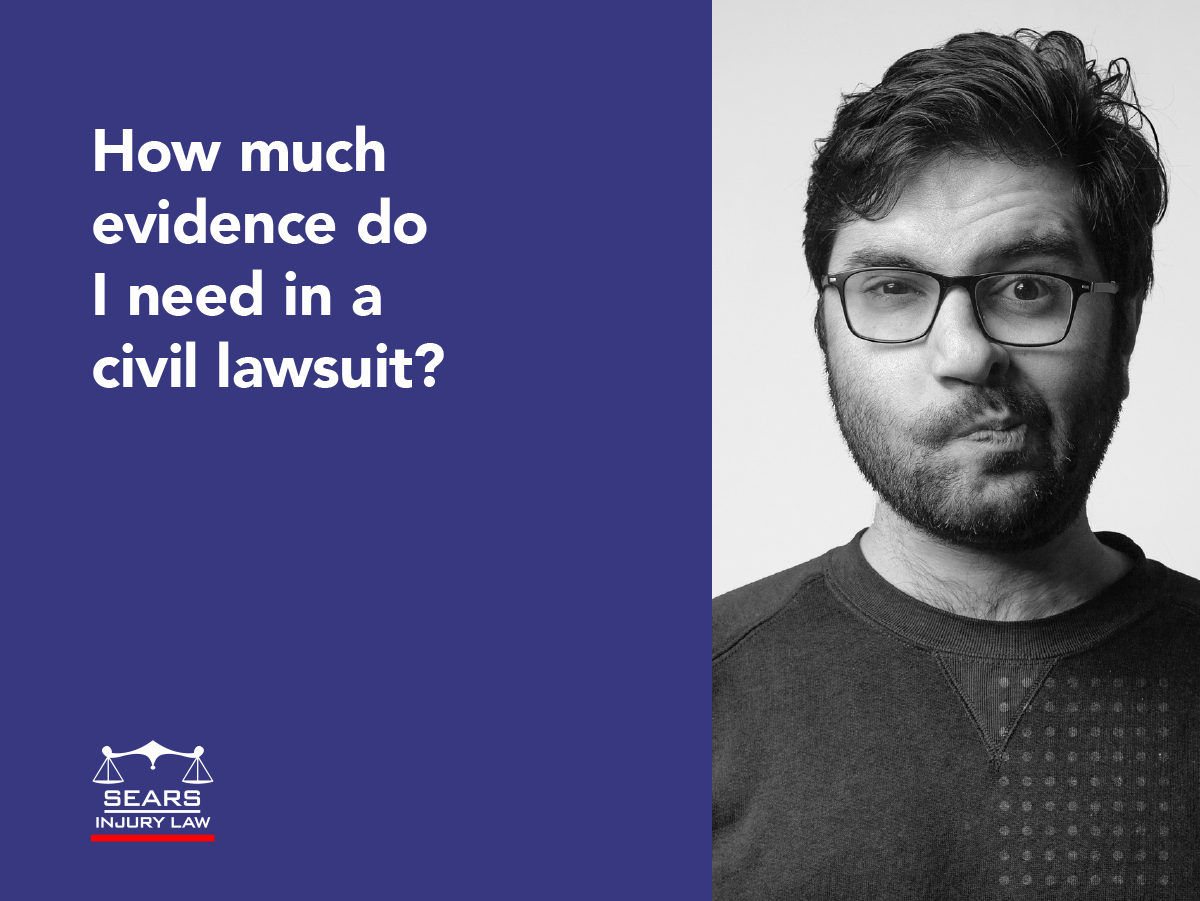 A civil lawsuit does not need to have the same amount of evidence as is needed in a criminal case. A civil lawsuit only requires something referred to as a "preponderance," also known as weight, of evidence that backs up the assignment of fault. If a jury determines that some evidence presented is more "trustworthy" or "believable" than the contrary evidence, then they may choose to accept the former evidence and not accept the latter. 
In some cases, however, there may be more than one party that is at fault. When it comes to accident injury cases, things are often not as clear-cut as a "bad guy" and a "good guy." In fact, it is a relatively common occurrence for more than one of the parties involved in the accident to have played a role in what happened. An example is if a driver gets a tire blowout from hitting a pothole in the road, and loses control of the vehicle. If the driver then hits another car, then they will be held responsible. However, the highway department would also be partially responsible because they neglected to repair the pothole that caused the accident in the first place. Therefore, the driver and the highway department are both at-fault in this situation. 
When there are multiple parties potentially at-fault, it is usually determined by a jury. The jury will listen to all of the evidence presented, figure out how much should be awarded in damages, and then assign responsibility based on to what degree each party caused the accident. In the example previously mentioned, the jury might determine that the driver that had a tire blowout was only 25 percent responsible and the highway department was 75 percent responsible because of their negligence. The amount of damages that each party pays is proportionate to the percent of responsibility as determined by the jury.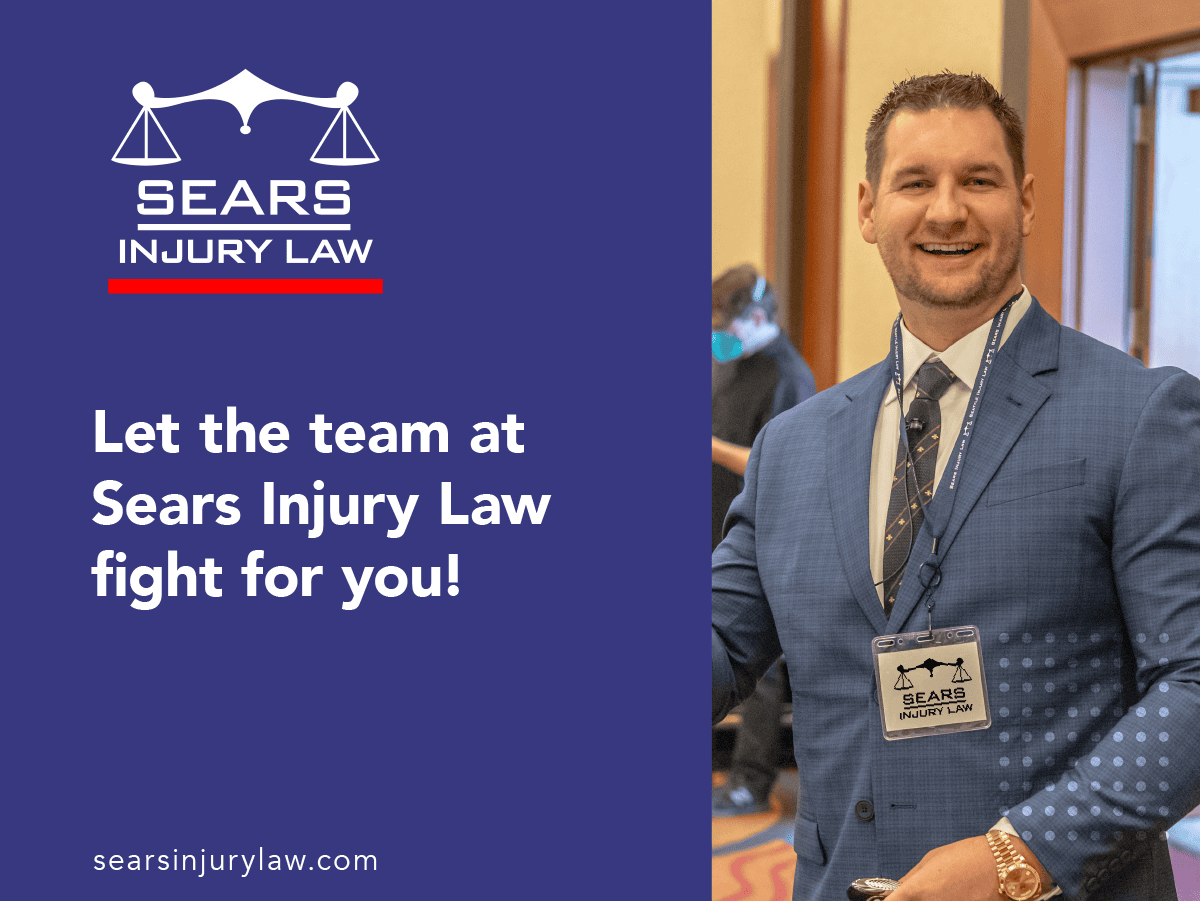 Let the team at Sears Injury Law help you
Reach out to Seattle Injury Law today, and we can answer all of your questions, as well as help you figure out if you have a case. While we are able to settle most cases out-of-court, we will fight for you until we get you the compensation you deserve.