Sears Injury Law in the Community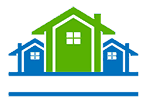 Community Involvement
Each year, Sears Injury Law sponsors a "turkey drive" to provide thanksgiving dinner for those families in need. Please "LIKE" us on Facebook to further aid in these efforts.
As with charities, we are always looking for new ways to give back to the community. If you have an idea, please contact us to discuss.
Respected Community Members
From chiropractors to neurosurgeons, Sears Injury Law is a respected referral outlet for many of the Puget Sound's most respected and trusted community members, medically and otherwise. Likewise, when you are injured and need the help of a trusted physician, we have a vast network of wide-ranging medical professionals to help you. Handling cases throughout Washington, our firm will work your case tirelessly and completely.
If you have a case to refer. simply contact us today. We will arrange for a free consultation to explore that person's options and rights.
Sponsored Charities
We are always looking to team with local charities serving the needs of our community. If you or someone you know is a part of a charity and would like to partner, call us today.