You were recently involved in a car crash. Are you informed of the immediate actions you will need to be involved in? What about the aspects that you should not participate in?  You would be surprised to find that many drivers aren't aware of the dos and don'ts of post-car accident involvement.
At Sears/Seattle Injury, we want to help you prevent any errors in post-car accident care that can prevent you from getting the care you need, as well as from recovering effectively. Due to the chaotic aftermath of a car crash, it is easy to forget what to do – and what NOT to do. In this post, we will be talking about the top 5 do-nots of car accident care, and getting assistance with an auto injury claim today.
1. Do Not Neglect Your Injuries
Like many Americans, you may think that your injuries are not substantial enough to receive medical care, or make a claim to be reimbursed for your treatment. Do not disregard any bodily pain and symptoms you receive as a result of an accident. It is more than likely to be the first sign of possible injury.
When you underestimate the severity of an injury, you could potentially aggravate it even further. Do anticipate having severe pain before getting better or being a part of the recovery process. By underestimating the type or even the impact of your injuries, it could cause even further treatment down the road to recovery. 
There are two main reasons for not neglecting your injuries:
When you initially appear as not being hurt or injured, it will later deter the validity of those claims towards insurance companies and liable parties.
It could potentially lead to disputes over which medical bills the liable driver's insurance should cover.
Even if your injuries don't appear to be an emergency, and you don't need an ambulance, never state if you are okay. Instead, accurately say how you are feeling: you don't need an ambulance. This statement does dismiss possible less severe injuries that will still need medical attention.
If you don't feel the immediate onset of symptoms, still refrain from saying anything. Otherwise, you could unintentionally manipulate your claim. Insurance companies can use these statements in which you stated you were fine to undermine the severity of your injuries and get out of paying the care you deserve.
If you are experiencing severe and uncomfortable symptoms, never neglect to seek medical care. When receiving medical care, always disclose your full symptoms with medical professionals, or any responders that may be onsite. Neglecting to share any details could result in the injury developing further. 
In short, underestimating the severity of your injuries is a mistake not only in the medical claims world but in how it will impact your physical well-being in the long run. Seek medical care as soon as you can after a crash to assess the damage (if any) done. 
Unfortunately, after you have suffered severe injuries in a car crash, your time is limited to taking preemptive action. There are legal deadlines, called statutes of limitations. The statute of limitations are limitations involved with the legal action you take and when you need to take it.
According to an article by Driving-Tests.org, it was reported that on average, more than 10 million car accidents in the US go unreported each year. You do not want to be a part of this statistic of Americans who are missing out on rightful claims to help with their medical treatment post-crash. 
The success of your case, however, also relies on the steps you take now:
To accurately document your treatment history, do not wait to receive medical care
Crucial pieces of evidence are best obtained immediately  i.e. surveillance footage
Research and contact reliable and experienced lawyers 
On average, the statute of limitations in most states permits two years from the initial incident date to file a lawsuit. This is important to note not to feel overwhelmed, but take action sooner rather than later. At Sears/Seattle Injury law firm, we are very experienced in what exactly the statute of limitations entails and can help answer any of your questions with a free consultation.
Car accidents are stressful and having any questions you may have been answered by a legal professional will only help alleviate any of those ongoing anxieties. Let us help assist you with any of those legal injury questions.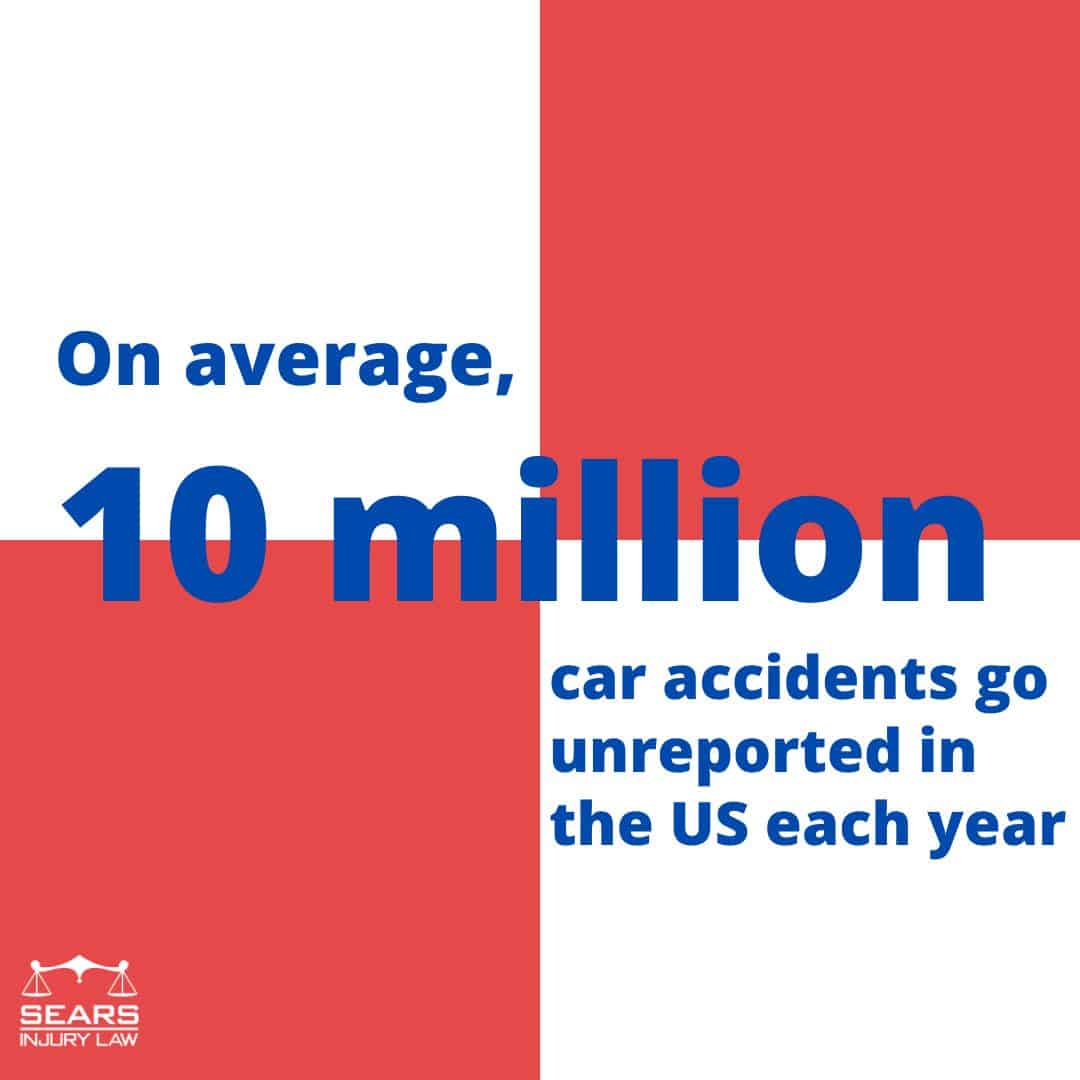 3. Do Not Be Misinformed by Insurance Companies
The job of an insurance adjuster is to save the insurance company money. By assessing the information you give them prematurely, you can risk being given less money than you actually will need in the long run. Without obtaining proper personal legal representation, you aren't fully aware of the coverage you need. 
If you aren't sure about what is considered too much information, keep these key principles in mind:
Do not give any details that do not pertain to your accident, talk about fault or your injuries right now.
What you say sticks- if something seems irrelevant, ask and clarify. 
If the insurance company asks for anything beyond basic information, refer them to your representing lawyer. 
In regards to the law of your personal auto insurance policy, you do have the responsibility to immediately contact after the accident has occurred. Let them know of the situation, but you do not need to expound on any details of who was at fault unless otherwise clearly stated by local authorities. Laws regarding car accidents vary state by state, at Sears Injury Law Firm, we will help insure any legal action is taken in accordance to Washington State Laws. 
You are not personally responsible for the liable driver involved in causing the crash. The purpose of your insurance and theirs is to communicate with one another to discuss claims and coverage involved in the accident.
4. Do Not Fail in Calling the Police
When the circumstance permits, call the police if you are unsure of the severity of the events after the accident. 
Although this may seem like a serious action to take, it will be beneficial if someone has suffered an injury and the cause of it is unclear. If it is not emergent, call the non-emergency number of the local police station. 
In any situation, it doesn't matter the severity, you need to report the accident. A police report is a crucial part of making a claim to your insurance provider. Without this information, it will prevent you from doing so later in the future. By having a police report, you will have a legal document providing evidence of who was at fault in the crash. 
Calling the police may not seem necessary, but failing to do so could result in extreme losses on your behalf. 
If you admit to fault in a car crash you were involved in, it could not only put the responsibility of damages onto you, but it ultimately could be false. 
Often as humans, we accept blame in a situation we are involved in just to make resolve in a tense situation. And a car accident is not one where we want to assume that responsibility. Why? Because it needs to be thoroughly examined and looked through. It isn't fair to either party when someone is falsely accused of being liable. 
Higher insurance rates and traffic violations are major things you could receive as a result of admitting fault that could be undeserving. To experience and feel sympathy for the other driver involved is an honorable trait, but who is at fault is something that should not be quick to claim- especially if it is unclear who truly is at fault.
Unless you are 100 percent certain that your actions or neglect were the cause of the car accident, never admit you are at fault, or have someone convince you otherwise. When trying to assess the damages done and what exactly happened in the crash, be very aware of the language you are using. 
Phrases to avoid may entail:
"I'm sorry."
"I only looked down for a second."
"I didn't even see them."
"I tried to slow down."
Any statement you make it seems like you are unsure of the cause, or were unsure of your actions revolving around the crash allude to the idea that you are at fault. If you are intrigued by the truth, a proper investigation will be able to convey exactly what happened. With this evidence, it will be clear to see who truly is at fault. 
Anyone who has been involved in a car crash knows that is a weight that no one should ever have to experience, especially if you were not the one responsible for causing it. If you follow these sure tips of getting experienced legal representation and getting medical help when needed, you will be sure to get the resources you need to recover fully from your unfortunate accident. 
At Sears Injury Law LLC, we are an experienced law firm committed to getting the injured the care they need. You are already harboring the stress of an unforeseen car accident, you can make the recovery process easier by seeing us for a free consultation today.  
Allow us to assist you in helping get the justice you deserve! Call Today!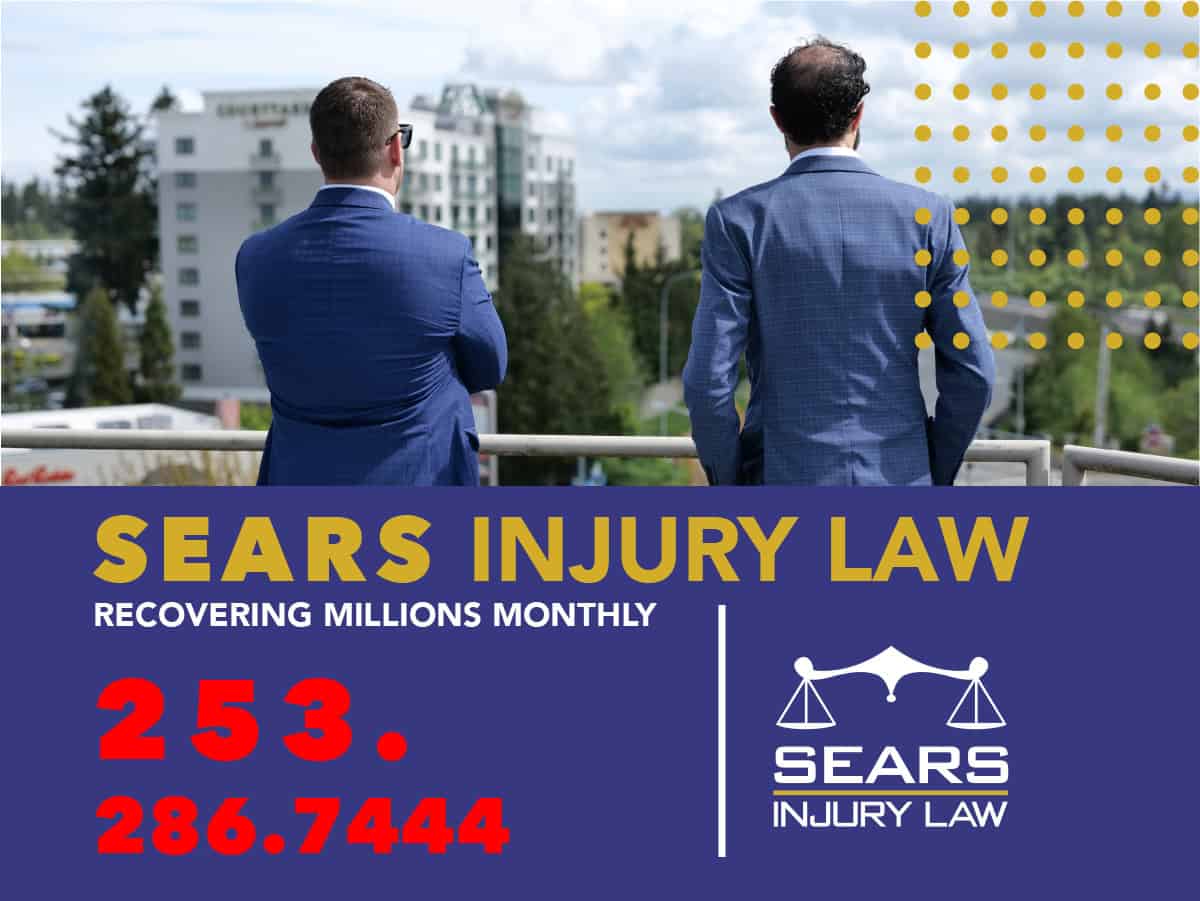 recovering millions monthly
Offices open 24-7
Call Us to get fair and reasonable legal representation for your injury.